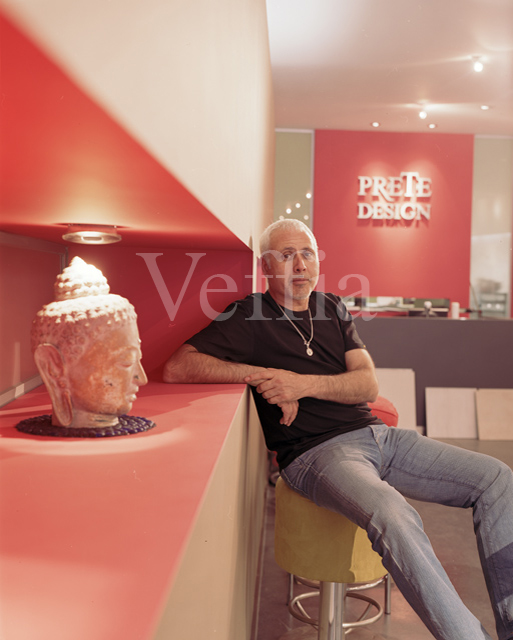 Since 1990, when designer Michel Prete established the company in Montreal, after his extensive international experience in furniture and interior design, as well as art directing in television commercials, his interiors have won design awards, have appeared on TV shows around the country and across the continent, and have made him one of Montreal's best renown interior designers.
A Major of Art Psychology, Michel Prete's passion is to translate the essence of emotion and thought into forms, colors, and textures. Prete's interiors are as varied as human characters can be, from pure zen or feng shui concepts to extravagant and outrageous, haute-couture decors, the designer doesn't stop at rules and limitations.
The company's mission to go beyond any limits in design that separate the client from ultimate success. Prete's accomplishments in the city of Montreal include countless restaurants and nightclubs, many of which are displayed on this web site. According to Michel Prete, design shouldn't get all the merit for the success of a certain project. Whenever he commits to create a concept, he follows a rather holistic approach. He takes care of the entire image of his projects and advises clients on dates for opening and other important events in accordance to astrologic influences.
Certain clients will go all the way, from respecting Feng Shui principal to performing rituals. Prete enjoys working with cosmopolitan clientele, and is always open to learn from different cultures.
"Each project is unique and has a soul of its own. The importance is not to force anything. My job is to undestand who this project is, to express its identify and bring the client's deepest and unexpressed desires to the surface. Prete Design is a creative lab. Its make dreams become reality."
Michel Prete
Blame it on the moon (Karma)